'Lyra'

Released 11/11/2011

Artwork by Kati Astraeir

A year in the making, Igneous Flame has released his 10th solo album 'Lyra'.

Since his 2003 debut release 'Tolmon', Igneous Flame has sought to create an evolving body of work and whilst 'Lyra' continues in that theme, it differs in that the approach taken to creating this work was significantly different to that taken for his previous albums.
The work was created using a previously unused set of tools and processes in order to experiment and explore in new directions. A diverse range of sounds sources and textures were employed and extensively processed. The primary instrumentation being electric guitar, nylon string guitar and synthesizers.

The work was created whilst engaged with the natural world as a primary source of inspiration - work in progress mixes were auditioned whilst walking through local woodland and re-worked back at the artist's studio. This process was repeated many times, until they were felt to be finished.

The material is primarily ethereal and meditative, with intermittent high-energy bursts and characteristic 'trans-tonal shifts'. In terms of production, a 'clean' approach was employed - full dynamic range was observed and preserved.

Special thanks to Kati Astraeir for deeply connecting with the music, to create the artwork for the album. 'Lyra' is a long-form double album release, both discs 1 and 2 run to almost 80 minutes of material each. Available as a limited edition high quality double CD-R package (see below) or digital download from CD Baby

For the 'technically interested', please see my 'Process log' for more detailed information on the creation of the album.



Track listing and samples

Disc 1
Lyra (Disc 1) by Igneous Flame


Disc 2
Lyra (Disc 2) by Igneous Flame


Availability details:

Digital download
Until 2012, Lyra is available for a considerably lower price ($ 9.99) from CD Baby, as opposed to double that on iTunes, Amazon etc.

CD-R
Available as a CD-R for 11.95 GBP (including free worldwide postage)
UK orders will be refunded 2 GBP as postage costs are much cheaper here

Limited Offer - anyone buying the Lyra CD-R will recieve a free disk of high-resolution Igneous Flame videos (wmv files / 4.28 GB) - high-res versions of 42 videos from my youtube channel.

March 28th 2012 - CD-Rs - Now sold out !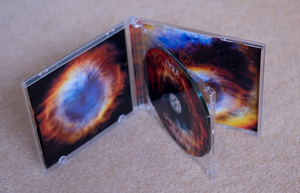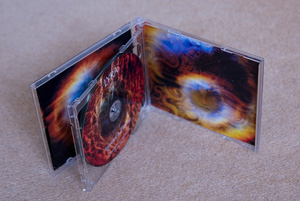 CD Baby page CD-R / download Here