'Ocean Sighs' new Album now released ! (26/0916)

It's at my Bandcamp page: here

Also now up on ITunes, Spotify etc.

Further information at my Blog: here

Please note, this site is due for a complete overhaul / redesign soon. Please bear with it in it's current state, thanks !



NEWS (21/4/2016)

I have an electronica side-project that I call 'Formbank'. It's been in existence for as long as my Igneous Flame project (since 2003). Periodically, I release a Formbank album and the time is now !

'Morphotheek' is the fifth album in the Formbank series. The album was created entirely on an ipad, using Korg Gadget. 'Morphotheek' is a selection of off-beat, electronic instrumental pop-tunes – short in duration, but full of oblique energy.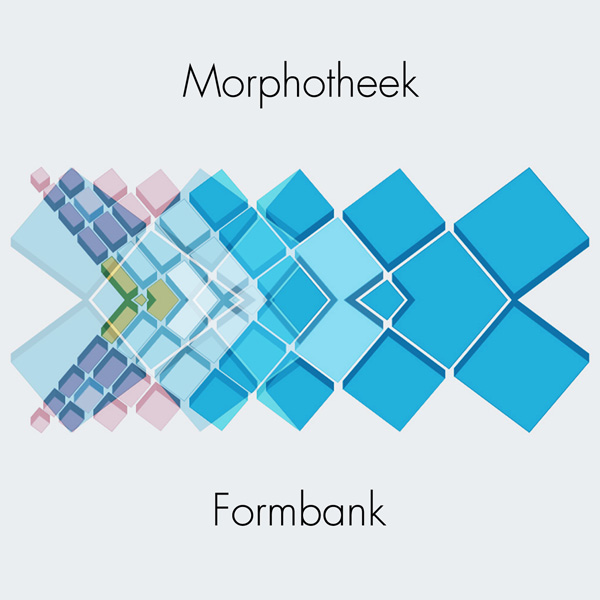 It's at my Bandcamp page here


(Secret archive release - 29/5/16) Glamour A World Problem from many (many) moons ago !


NEWS (11/10/2015)

This site is currently pretty much just a 'holder page' now, it needs a major update. Please see my Blog for current Igneous activities here


Lull (17/6/15)

On the face of it, it may appear that there are no new musical projects coming out of 'Flame Acres', but I'm actually working on a few projects, behind the scenes. Some more definite than others.

Firstly, my next ambient album, It will be based around female voice and something of an oceanic theme, it will be reflective and 'pure' ambient, contrasting with my more recent offerings.

I'm currently working on a Korg Gadget project on the iPad, this will be more in my 'Formbank' ouvre – definitely not ambient ! One reviewer (Dene Bebbington) described one of my previous Formbank albums as 'psychedelic EM', which I think is a pretty apt description.

I'm also looking at a generative ambient project, on the iPad, thats much less defined at present. Lastly, I'm still looking at some kind of guitar album release (as I have been for years), it's becoming more defined now. As my last releases were pretty large ones (in terms of duration / work involved etc.), I want to space out whatever I release this year, the ambient voice and the Formbank projects will definitely be out later this year, the others probably not.




'Opaline' and 'IRIS' new Igneous Flame dual album release ! (3/3/2015)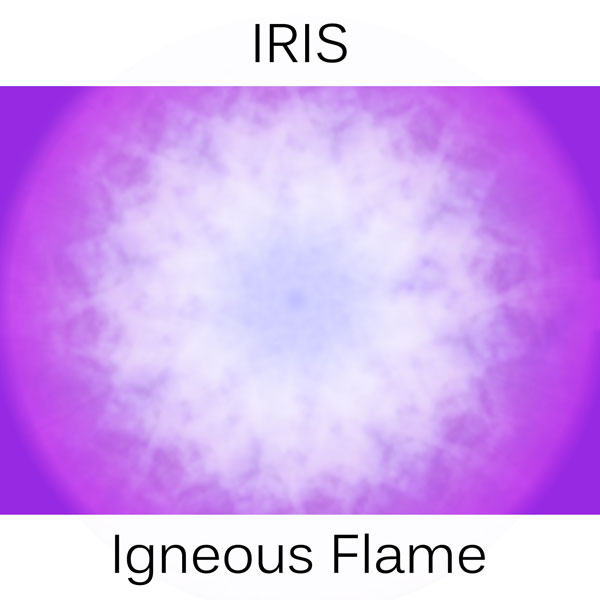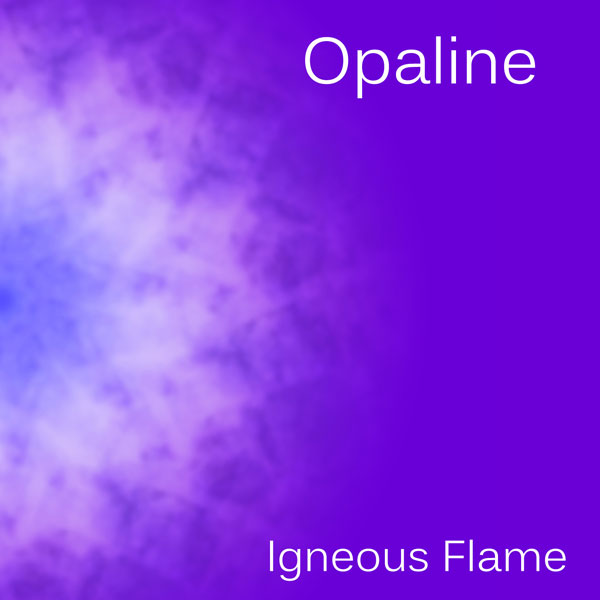 Documentation and Press release: here


Bandcamp pages:

IRIS
Opaline



'Supernature' iTunes Update ! (1/12/2014)

The very helpful CD Baby 'cyber-elves' have sorted this out now !


'Supernature' iTunes Update (16/11/2014)

This is currently on iTunes for the price of an EP (£7.99 in the UK), this was mistake on my part - it was intended to be released as a 'single', but as it's over 10 minutes long, they are charging far too much for it. I'm looking into it, but I would suggest buying it from Bandcamp instead, where it's far cheaper !


'NYX' review at The Hypnagogue review site (4/11/2014) here


Extract:

'...I have existed within the wide boundaries for Nyx for hours. I have worked with it playing on loop in my headphones, and no matter where I came back to it, the sound immediately took me back in. I have slept as it looped, its gentle tones quite…hypnagogic. I have given it deep listens, and I have let it fill a space at low volume. It is yet another masterful work from Igneous Flame. It also marks something of a waypoint in the Igneous story; Kelly's most recent work is taking him in a new "more (for want of a better word) 'musical' and structured" direction. He's always been an artist interested in refinement and redefinition of his identity, so I'm looking forward to that. In the meantime, if Nyx marks the end of a chapter in this musician's story, it is a very perfect ending.'



'Supernature' single released (16/10/2014) here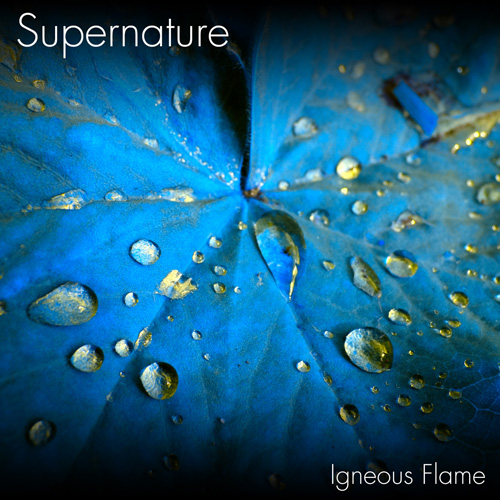 'IKON' released ! (3/7/2014)
here





'Lumen' released ! (21/3/2014))

Somewhat out of step with my releasing plans for this year, I've released 'Lumen' today.
here

'Arising out of a larger project, 'Lumen' came together as a selection of three tracks which I felt worked together as a coherent whole. There is a sonic diversity to this release ranging from sonorous shimmerings down to seismic shifts.'
This release is currently a Bandcamp exclusive.


Please visit this LINK for more up to date information and other things.


News

2014

Still working away on new material here at Flame acres. New year – new albums to be released. Here's an update:

My 'IRIS' album has been put on hold temporarily while I'm working on a newer project which will be my next release. This album (provisionally titled 'Ikon') is a more experimental project than is 'usual' for my material. Percussives and a harder electronic sound are the order of the day for this one, there will be quite a range of 'sonic dynamics' on this one.

I shall be returning to 'IRIS' once 'Ikon' has been released. It will be a primarily guitar orientated work and more 'musical' in a formal sense than my more abstract other work. Currently I'm hoping for a late summer / august release, but this will be more definite when I return to working on this project.

Blog post link here


30/07/13 'Unveil' free track
wav download:

Soundcloud

Unveil by Igneous Flame


Bandcamp





30/07/13 'NYX' review

Excellent review of 'NYX' on the 'Make your own Taste' blog. I don't say that just because it's a very positive of the album, it'd because I also think I think it's very well observed. Full review here

Extract: "Igneous Flame's NYX is a very generous helping of ambient indeed, clocking in at over hours, and is best digested in a single large helping, if possible. I've used it for meditation purposes about ten times, had it on while working, and also sat staring into space absorbing the little nuances on offer. And I conclude that this is not just really good, it's totally effing good in every way. I've pointed out before that the differences between "meh", workmanlike ambient and really good, thoughtful and carefully crafted ambient can be subtle."



5/07/13 'NYX' now released !

24 Bit Flac and all other download formats at my Bandcamp Page
here

16 Bit Flac and all other download formats at CD Baby

Lots more info at my Blog and at the 'NYX' page

(I'm currently having some technical difficulties embedding players etc, so the Blog page is the best place to find out more)


FLAC versions of my albums available

I've uploaded all my solo albums up on to my Bandcamp site. My primary reason for doing this is to make them available in FLAC format to download. As FLAC is a lossless audio format, the original audio quality of the releases is preserved - almost all of my albums are now sold out as CD-Rs, so the original wav files aren't available anymore. All the other download sites just offer lossy formats (as far as I know !). So, for those who are interested in highest audio quality downloads (and exclusive high resolution artwork included), here's the place to go:

Bandcamp Page

Of course, Bandcamp makes the releases available as the highest quality mp3s too. I'm becoming quite a fan of the site and what they do !



New album 'Harmony through Conflict' released 31/12/12.

(click on Image for more information)

Currently only available on my Bandcamp page.



I'm updating my Blog more often than this site at present, so it will be the more current place to see what I'm up to, please see here


'Pandora' by Igneous Flame / Ensueno (Released August 1st 2012)

More information here
Two Free Tracks (April 2012)
Two tracks that were only previously available on the DVD disc releases of my 'ION' and 'Orcus' albums released in 2010. I felt that they've been 'exclusive' for long enough and I'm now making them free to download. They are both 320 kbps mp3s, tagged:

Starlit



Tectonic Mass





Igneous Flame Blog (March 2012)
I've created a blog over at Wordpress. It will contain a mini 'studio blog' and ideas and musings. Please check it out here


'Lyra' review at Hypnagogue (Feb 2012)
here and on 'Reviews' page.


Igneous Flame 2012 releases news (3/1/2012)

2011 was a reasonably productive year for me, I released the Jazz-electric album with 'Achromus' in March and my 10th solo album Lyra in November. I also created 50 or so videos to accompany tracks from my previous albums, as well as a number of other work-in-progress projects.

As regards 2012, I plan to release at least two albums, one collaborative and one solo. The collaboration I'm keeping under wraps for the time being as I've barely started working on it and the solo one could go a number of ways at present. I've spent 4 months on creating work-in-progress material, some of it quite diverse.

On a personal level, I wish people all the best in these times of great change and uncertainty.
Cheers,
Pete Kelly (Igneous Flame).


'Lyra' Igneous Flame's 10th solo album is now released (11/11/2011)


My track 'Fire in the Sky' has been included on the Kalpamantra mega-compilation
'Saur Maas' (October 2011)

Also includes tracks by Kammarheit, Troum, Phaenon, False Mirror, Mystified and lots of other artists. Free download here



Lyra new Igneous Flame album (November 2011)


Lyra Disc 1 montage on Youtube

Montage comprised of 9 one minute excerpts from each track on the album, with corresponding visual changes.

Free download of the video (zipped 204 MB wmv file) here






'Ultramarine' track on 'Conception' (July 2011)

I have a previously unreleased track titled 'Ultramarine' included on the 'Conception' album release on the Free Floating Music label. The album is a free download and is available here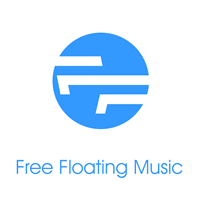 Free Igneous Flame ambient video (HD)

I've been creating a lot of videos recently and uploading them to my Youtube channel. Unfortunately, Youtube doesn't really show them as I intended, so here's the original video for 'Vitreous Flow' (audio edit) from my 2007 album 'Hydra'.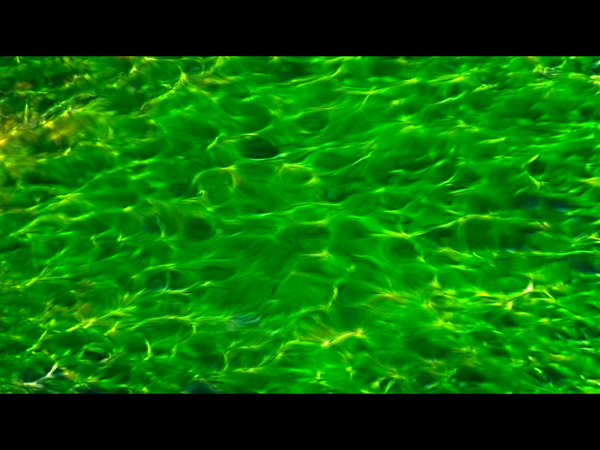 Dropbox link: Here
The file size is 112 MB and the video is at 1920/1080 resolution (wmv file)



'Jazz-electric'
'Jazz-electric' by Formbank & Achromus, now released (February 2011). 'Jazz-electric' is a side-project of Pete Kelly (Igneous Flame / Formbank) and Michael Stringer (Achromus). We are keeping it 'separate' from LuminaSounds, as such and is a download only release.

Press Release
'A fusion of hybrid-electronica with occasional ambient lull. Hints of Japan, Sylvian/Sakamoto and Peter Gabriel pervade throughout. Pete Kelly's (Formbank) real and fake guitar parts combine with Michael Stringer's (Achromus) melodic sensibilities to make for an intriguing, occasionaly oblique listen.'


Jazz-electric by Formbank & Achromus




'Jazz-electric' is now available from CD Baby (download only): Here

and iTunes: Here

New 2010 Igneous Flame releases


ION
Release date October 2010


Orcus
Release date October 2010


Click on images for more information.

Artwork for both albums is by Kati Astraeir, her MySpace page is Here


Igneous Flame Links:

Lastfm

Youtube

Soundcloud
'LuminaSounds' (formerly Chillfactor10 records) has been set up by Achromus and Igneous Flame as a self-release venture for their forthcoming material, both solo and collaborative.